Achieve the impossible & unlock the magic of your mind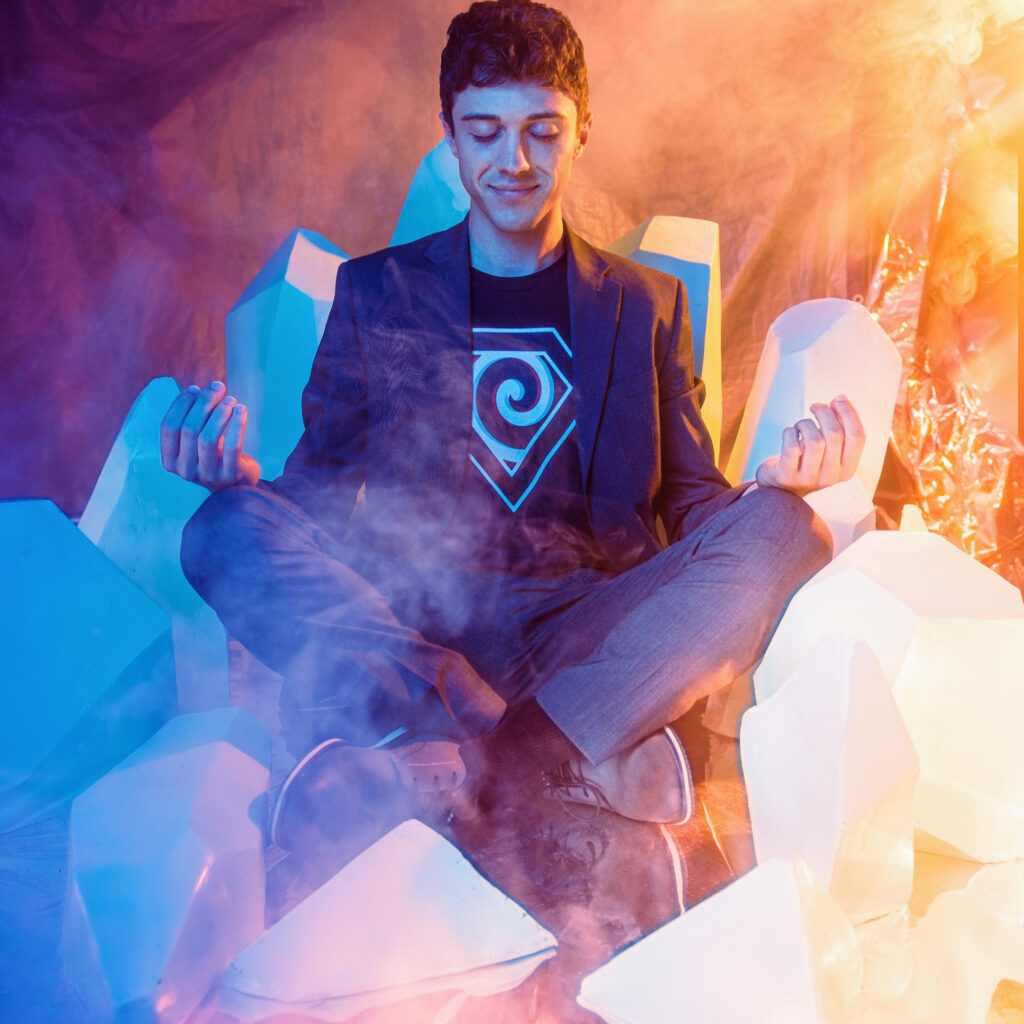 In the Age of Anxiety, mental health programming is crucial to combat negative self-talk. While traveling the country performing comedy hypnosis shows, students and working professionals alike consistently tell me how anxious they are; they rarely understand why their anxiety is so overwhelming & lack the tools to cope with it. 
I myself lacked the tools to treat my anxiety and trauma until becoming certified as a Consulting Hypnotist. But I believe no one should have to train as a hypnotist just to understand their subconscious and undo habits of unhappiness.
I created TRAIN YOUR BRAIN as an answer to this problem—bringing mental health fitness programming to students suffering with anxiety (especially around exam time), chronic stress,  depression, loss, and general PTSD. It's fun, fascinating, interactive, and an incredibly healing experience for all. By design, attendees will leave feeling very relaxed and inspired by the untapped powers of their subconscious. 
An interactive workshop where you will learn the basics of how your mind works, the mechanisms behind anxiety, and using those same mechanisms to overcome it. You will also get to try some hypnotic tests and see hypnosis in action.
A relaxing and healing group hypnosis session where you will be guided to a deep state of trance connecting you with your true self, enhancing your well-being, and achieving your goals. The session can be tailored to your group's specific needs and interests.
A friendly and informative discussion where you will have the opportunity to ask questions, share your insights, and learn how to create your own self-hypnosis scripts. You will discover how to use hypnosis anytime and anywhere to improve your life.
"I hired Evan to lead an evening segment on hypnosis as a part of a larger leadership program. What does hypnosis have to do with leadership? Well, everything! The powerful connection between our conscious and subconscious mind has an extraordinary impact on all of our relations whether the playing field is personal or professional. Evan not only embodies mastery of his craft, he strikes the perfect balance between sensitive listener, wise sage, and funny entertainer for his audience. Few have the capacity to reveal the power and relevance of hypnotism as a vehicle for healing while making people laugh. Evan Gambardella does!"
"One aspect of the seminar that stood out most to me is the stance of positivity and confidence that Gambardella took and used with the participants. Gambardella used each stage of hypnosis to make participants feel positive and confident, often prompting them to respond in a way that makes them feel their best. I thought hypnosis was only used for show performances before this event but I learned that hypnosis can be used for working through traumatic experiences or to help build self-confidence, among other things. Any attendee could see that Gambardella is very passionate about what he does and that he wants those who participate to improve following the program."
"After my hypnosis session with Evan, I felt creatively inspired and ready to tackle new projects. Since our session, I feel so much more confident in my ability to follow my creative passions. Not only that, I found that my entire approach to life has changed. I was under a lot of stress at the time and still experience the stress of daily life, but I find that in the weeks since my session with Evan, I am more able to handle it with a positive mind. Since our session I have further explored hypnosis through videos online, which has also helped, but Evan's creative imagery during the guided hypnosis and charismatic, calming presence were irreplaceable. I highly recommend a session with Evan to anyone looking to make changes and improve themselves. Thank you so much again! I am so grateful and really the above is true, I think the hypnosis session was a turning point for me of late."