(GAHM-bar-DEHL-ah): It means "beautiful legs" in Italian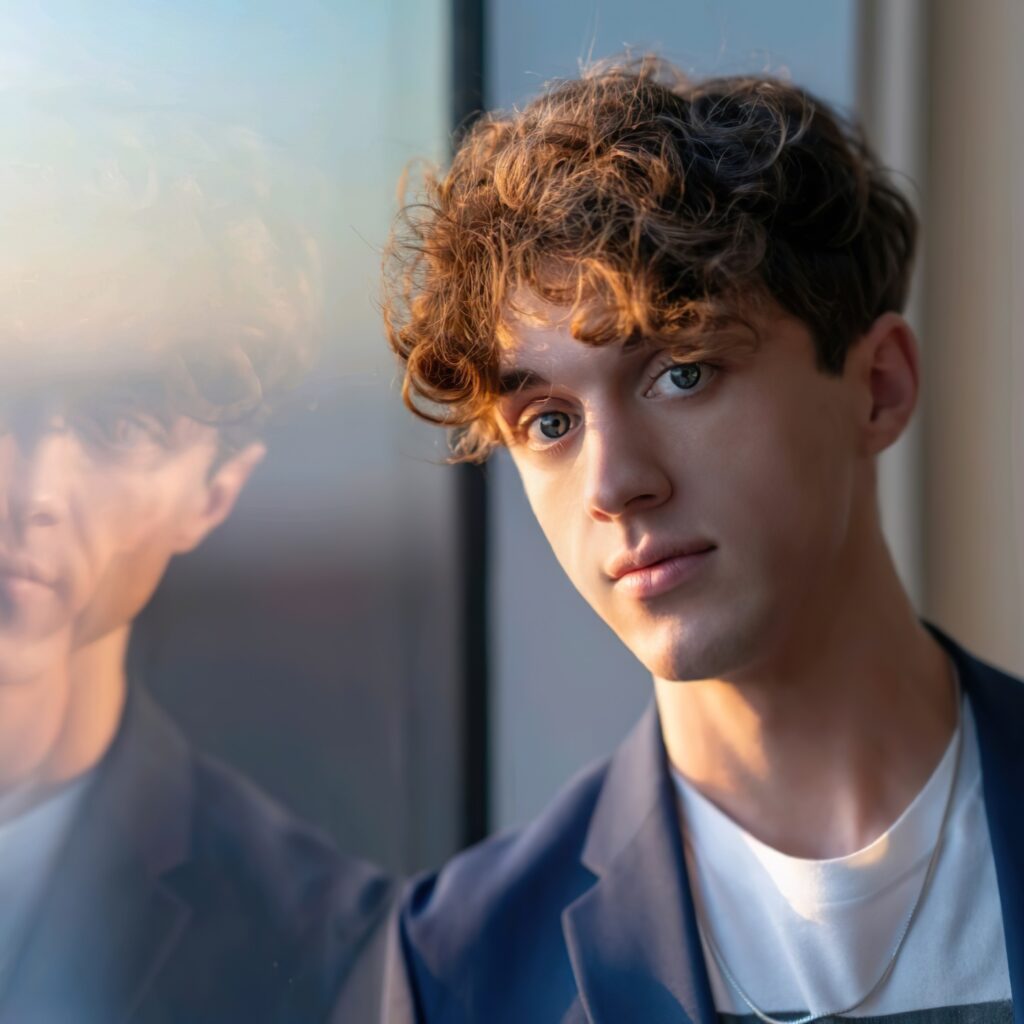 Hey, I'm Evan Gambardella, your friendly neighborhood hypnotist.
I'm a Therapeutic and Comedy Hypnotist, as well as a Certified Instructor of Hypnosis by the National Guild of Hypnotists. I've so far performed in 20 countries across 6 continents, and am currently on tour across the USA with my show "Lucid Living." I love to travel and share my passion for hypnosis with people from all walks of life.
With the recent rise in anxiety, depression, and PTSD over the last decade, hypnosis is needed now more than ever before. While the powers of hypnosis seem wizard-like, I assure you there's no special abilities or magic involved whatsoever; It's a natural and effective way to access your inner resources and create positive change.
Whenever you're ready, I'm here to guide and support you along the way.
Spoiler: I never planned on it
I was struggling with mental health issues and trapped by the traumas of my past. I heard hypnosis could help, so because I wasn't busy working I got busy working on myself.
I became an apprentice to a NGH Certified Instructor, Dan LaRosa, and for the first time I learned the mechanisms behind my anxiety and PTSD were the very same mechanisms I could use to treat them.  Because of my inward discoveries, I was able to publish a #metoo statement and used hypnosis to help myself in the courtroom against the man who sexually assaulted me and dozens of other young men & children.
While going in and out of the courtroom to testify, I was asked to hypnotize clients privately to help them deal with sexual assault, anxiety, addictions, and more. Eventually I went back to my roots as a performer and took up Stage Hypnosis, while continuing to maintain my private consulting hypnosis practice. 
Why only have dessert when you can get a full course meal?
I used to think hypnosis was fake, cheesy, and only good for making people do silly things on stage. I wanted to create shows and programs that would make people feel great about themselves after experiencing hypnosis, whether they were volunteers or spectators.
At one point I was doing a show in Indiana and finally told the audience why I was so passionate about hypnosis. I explained how I was preparing to use it again when sharing my victim impact statement in court. While I was unsure how the audience would react, a line formed out the door with folks telling me the harrowing things they were experiencing with their own mental health struggles. 
From that point forward, every show has been approached from a therapeutic perspective. While hypnosis has traditionally been separated into either comedy or therapy, I combine both in my shows. This guarantees no one leaves feeling embarrassed or ashamed, and everyone leaves the show (whether they come up on stage or not) feeling better than when they arrived.
Not seeing your question answered? Contact me directly.
Has anything bad happened when you hypnotized someone?
Why are you teaching others how to self-hypnotize so they can do it alone?
What's your ultimate career goal as a hypnotist? What's next for you?